My heart drops into my stomach....no wait that was the boat...what the heck...
I have no idea what time it is because it's bright as hell in the hallway I'm sleeping in. After trying without success to get a sleep going on in the comfy captains chairs located throughout the ferry I have found a bench...about as big as they might give an inamte in a max security house. Positioned like a cirque de sole contortionist and sleeping soundly the lurching of the boat has brought me to a semi awake state (you've got to do better than a 20ft bow drop, 20deg tilt, grinding of engines, 45deg tilt that made some woman down the hall who found herself a comfy spot on the floor, scream and bring the ferry attendants running. I didn't watch any of it...thought...it would be cool to go outside and see what's going on...but thought it would be cooler to get back to the zz's.
So after about 40min it settled down...and we were on our way again, like turbulence...you can't avoid it only keep breathing as you move through it.
Rupert awaits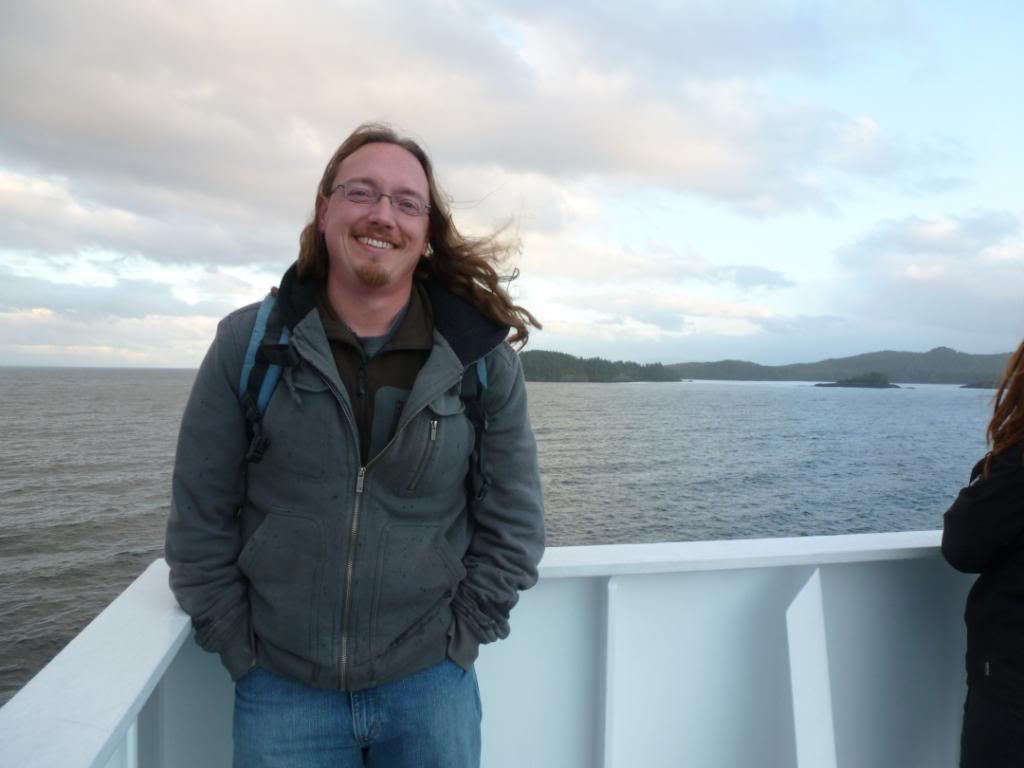 Taken just after leaving Port Hardy
Waking up before the sun...
Good Morning!! It's a little chilly out!
One of the 1000's waterfalls you see during the trip
The only place you can really get a panoramic is facing the rear due to the way they have rich people only able to access the front deck area












Waking up in the morning to amazing scenery, having sub-par lunch experience at the cafeteria (which was dumb because had sandwich fixings in my van and they give you access at points throughout the trip) and then we arrived at Prince Rupert. My heart did a little skip for two reasons...a. I just finished leaving amazingness and what was to come now, at least for the first few thousand km's was familiar territory. and b. I was a little nervous heading in the direction of home. It was...too soon...not soon enough...there were things there waiting...or were there.
I've decided to forgo my usual loading of a billion pictures...some people on a slower connection were having trouble with that last post
...
so here is the link to all my ferry pics
.... while I didn't see any stunning wildlife I did catch the exit of a whale as he blew and dove, saw some bald eagles but they were a long way away in a few blinks of the eye..